Mar & Sol
Summer is over and the Mar & Sol Hotel is here and you, sitting on the terrace, feel yourself so close to nature. That cool and comfortable room of the hotel that has allowed you to live an unforgettable summer embraces you today in the warmth of blankets. Now, you're living the winter sea. Please, remember you are in Sicily. An Island able to surprise you and even more sceptics. Sicily is just waiting to be discovered and lived. The Mar & Sol Hotel is in the centre of the Baroque crib. It's close to Ragusa Ibla, Scicli, Modica, Noto, Syracuse and why not, Catania. You're a footstep from Commissario Montalbano's famous house (TV fiction). The nearby Port of Marina di Ragusa offers you the possibility to reach our coast by boat: we come to pick you up. How about going to Agrigento? We can organize your individual or group excursion. We come to get and to accompany you to the Mar & Sol Hotel, from the airport of Catania too.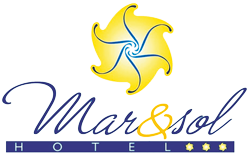 Via Lampedusa Sn Punta Secca, Sicilia 97017 Italia
FOR ANY REQUEST, PLEASE CONTACT US:
Your information was successfully submitted.